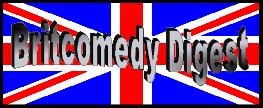 The Reviews Index is arranged in alphabetical order of group/first name of performer.

Star Ratings:


- Yawn



- Smile




- Giggle





- Laugh






- Scream! A to E - F to J - K to O - P to T - U to Z
---
A to E
Allan Miller - Balinese Shadow Porn
Baby Wants Candy
Count Arthur Strong & Terry Titter: "You Ain't Seen Nothin' Yet!"
---
F to J
Impro Premier Crew
Jane MacKay - Housewife and Marxist
---
K to O
Northern Uproar
---
P to T
Peter Buckley-Hill of the Earhole
Quirk: Theatre and Film presents the Ministry of Biscuits
Rainer Hersch conducts All Classical Music Explained: The Orchestra!
Richard Vranch in Mexico!
Ross Noble - Laser Boy
Stand Up Scotland
The Stand Comedy Club
Steve Best is Immature

Tim Vine in I'm Vine Thanks/Tim Vine and the Minotaur
Two Fingers of Scotch
---
U to Z
---
Back to the Main Page