A small collection of Masterson related pictures.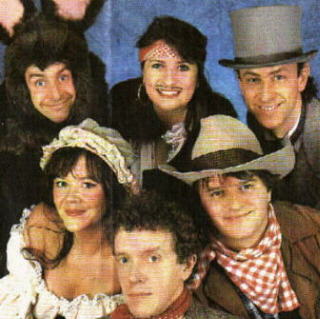 Phelim McDermott, Caroline Quentin, Lee Simpson
Josie Lawrence, Paul Merton
Jim Sweeney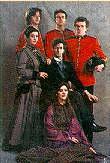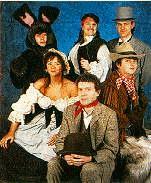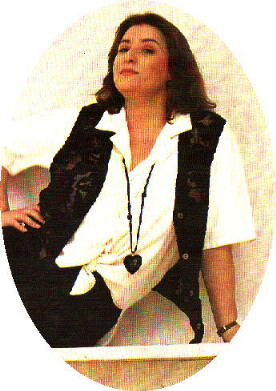 Caroline Quentin, looking very sultry on a mantlepiece...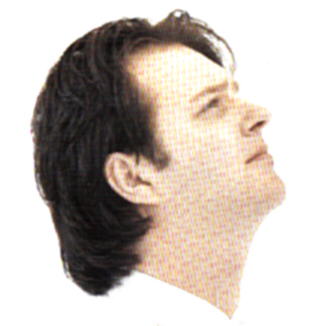 Paul Merton looking upwards...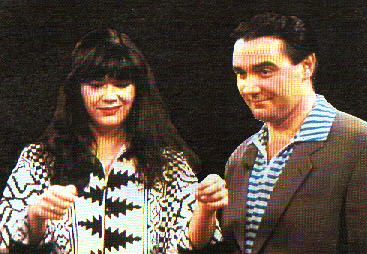 A picture from 'Whose Line is it Anyway?' showing Josie Lawrence doing something or other, much to the interest of Tony Slattery...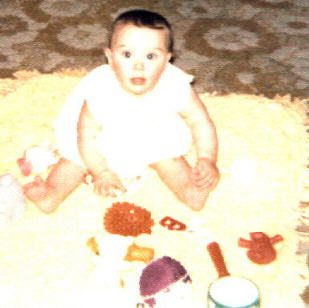 A picture for those of you who wonder what the High Priestess looks like - it's a little out of date I'll admit...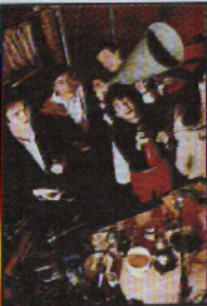 A very blurred picture of the Mastersons at work, my apologies to Josie who has been cut in two, but it was like that originally, not my doing! From left to right, Paul, Lee, Jim, Caroline with the megaphone, and at the front Phelim and half of Josie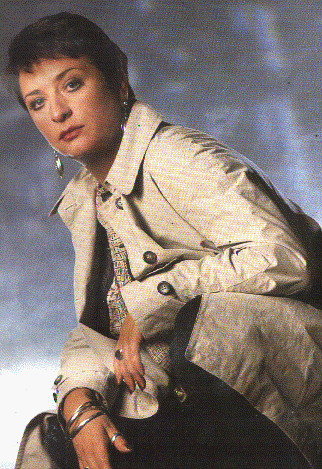 Caroline Quentin as Maddy Magellan in the BBC1 murder mystery series "Jonathan Creek".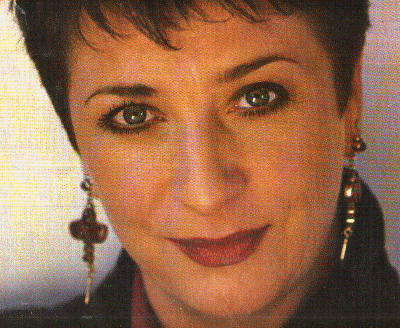 A nice big one of Caroline for all of her fans in the audience.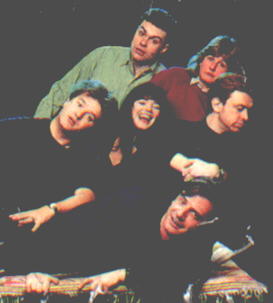 The Comedy Store Players, the famous London impro group. All of the Mastersons are either members of the Players, or guest occasionally. In this picture are Neil Mullarkey and Sandi Toksvig at the top, Richard Vranch at the bottom, and in the middle are the Mastersons Paul Merton, Josie Lawrence and Lee Simpson. Since this picture was taken, Sandi Toksvig has left, and Jim Sweeney and Andy Smart have joined - see the Comedy Store Players web page for more info.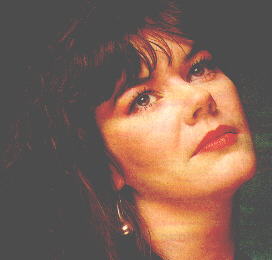 One of Josie.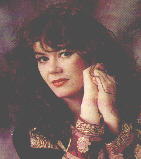 Another one of Josie.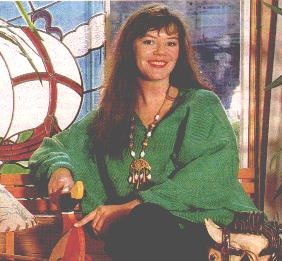 Guess what....more Josie!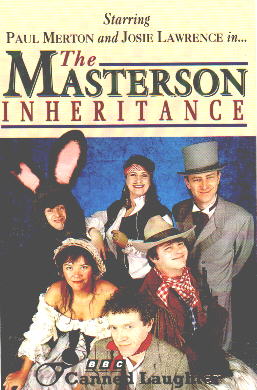 The cover of the BBC Canned Laughter tape, which features "The Sweat of the Mastersons" and "The Mastersons Lose Everything".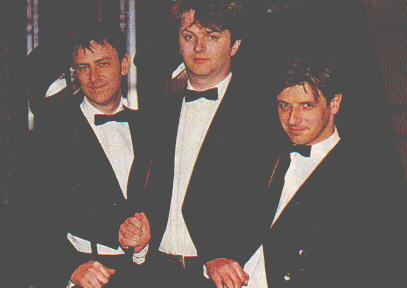 The cast of Paul Merton the Tour, namely Mastersons Lee Simpson and Paul Merton, plus Richard Vranch.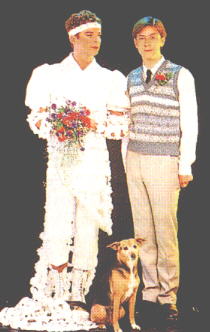 Julian Clary with Lee Simpson, (and Fanny the Wonder Dog!) from the sitcom "Terry and Julian", which was also co-written by Paul Merton.