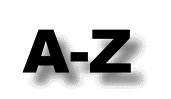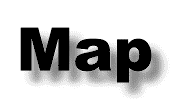 The Comedy Connection is a free directory listing for stand-up comedy. It is intended as a resource for comedy clubs, performers and punters to find out what is going on around the UK (and the rest of the world!).

The listings are held geographically, but you can also search in alphabetical order of name. We also hope to have a search engine soon. Click on the CC logo above to return to this page at any time.

Please note that all information has been provided by the perfomers and clubs themselves, so whilst all effort is made to ensure the accuracy of the information held here, the Comedy Connection accepts no responsibilty for the content of the entries. In case of any confusion or complaint, enquiries should be made to the contact provided for the listing in question.

If you are a performer, run a comedy club, promote comedy or have a web page for stand-up comedy and would like to be listed, fill in the form provided.

You don't have to be on the Internet to be listed here - if you know of anyone who would like to be listed who isn't on the Net, please print them a copy of the form (Word Format - 182K, or TXT format - 4K) and get them to send it to:

High Priestess Websites
PO Box 296
Brighton
BN1 5WQ
ENGLAND

Last update - 30th January 2000.

This page is part of the Oracle of the High Priestess. For more information, please contact The High Priestess.