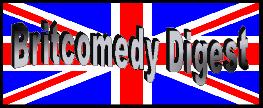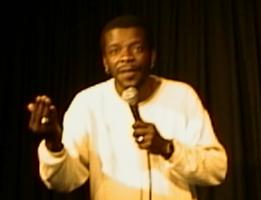 Big Value Comedy
Cafe Royal - Venue 47





Big Value is the name, and big value it is. If you do both early and late shows, you get eight top class comics for a mere twelve quid, which isn't much these days considering most of the acts on the Fringe these days are between five and ten pounds each.... all this plus a free t-shirt if you do both shows, and a two for one beer promotion.

The show is, as I have said, split into two - the early show features Steve K Amos (pictured above) as compere, plus Addy Borgh, JoJo Smith and Noel James (pictured below). The late show has Andrew Pipe as compere, plus Natalie Haynes, Nick Wilty and Steve Best. I'd like to individually review each of the eight courses in this comedy banquet but if I did I'd be here all day, so I'll have to generalise I'm afraid.

Each of the shows has a good balance of different styles of stand-up, ranging from the observational comedy that most of them favour, through the surreal one-liners of Noel James, finishing up with Steve Best - one of the most inspired lunatics I have ever paid money to see....twice (I write this review after being probably the only person to have paid to see both of the Big Value shows twice in one week... that's how much I enjoyed it).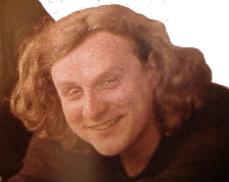 If you always wanted to know more about such diverse topics as why doctors have height measurers in their surgeries, what to do if you are sucked into an anti-matter universe, how to deal with being too immature to go to Carpentry School, what Elvis used to do as a party piece, what Swan does as a finale, where to rub shoulders with celebrities, the joys of Monopoly, the joys of women's magazine problem pages....
This is the kind of show I'd recommend to those of you who may be visiting Edinburgh for a long weekend - if you want to see lots of great comedy in one night and still need money for the train fare home, don't miss this one.
Back to the Reviews Index